Renowned street artist Banksy has taken the remnants of sell-out exhibition Dismaland to a migrant and refugee camp in northern France.
Materials from his Disneyland spoof, along with associated merchandise, has been relocated to the so-called "Jungle" in the French port city of Calais, where more than 6,000 people live there in the hope of reaching Britain.
Timber and other materials from Banksy's "bemusement park" have been cut up and used to make shelters, while sweatshirts from the exhibition's gift store have been handed out to inhabitants.
The shelters were built by volunteers who took the materials to Calais from the coastal resort of Weston-super-Mare on October 16.
Dismaland's sign, which took the mickey out of the iconic Disney script, had been re-imagined itself to say 'Dismal Aid'.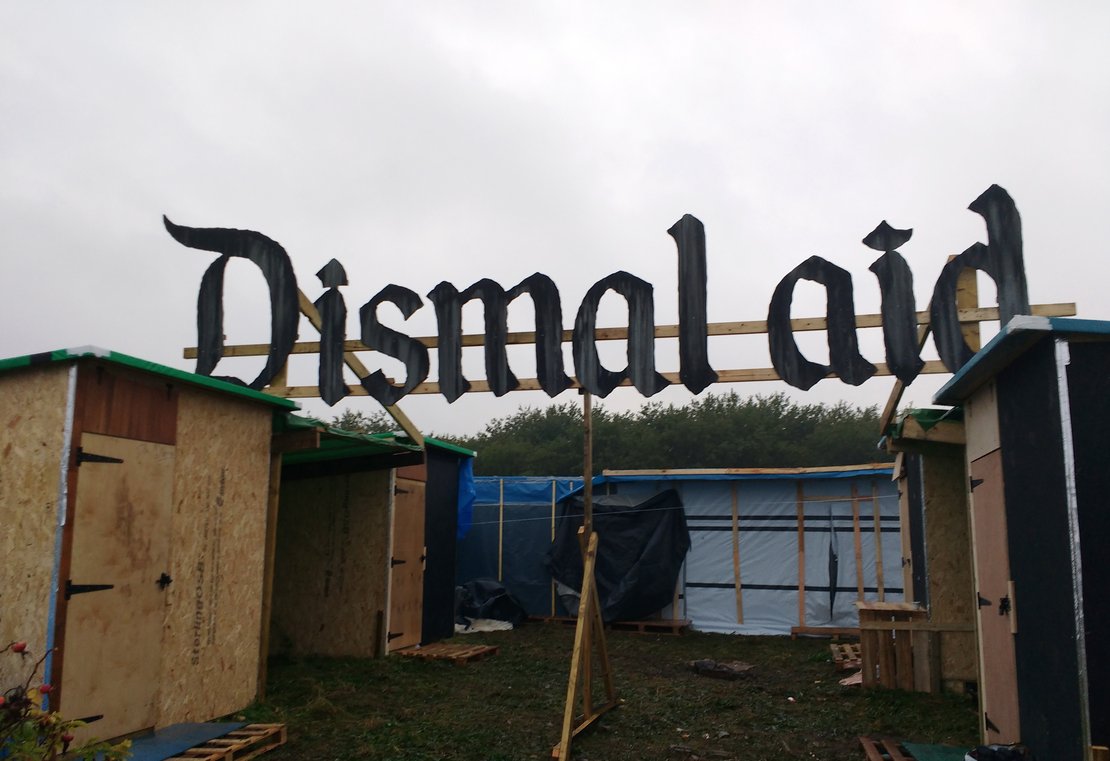 Aid workers went on to remove the signage after suggesting it was exploiting the suffering of refugees, and there were fears that parts of it could even be sold on eBay. 
Banksy's public murals are valued at hundreds of thousands of dollars, and 150,000 people lined up for hours last month to visit Dismaland.
Conditions in "The Jungle" have been described as "far below any minimum standards," and there are concerns about the health of its inhabitants as winter approaches. 
To discuss this article, visit the P&A! Online forum and join the conversation.
Edited by Joe Jones
---