The DH Lawrence Heritage Centre has been given a lifeline after a number of television and film stars lobbied for it not to be closed.
Rosamund Pike, Glenda Jackson, Gavin and Stacey star Mathew Horne, Mr Selfridge star Aisling Loftus, William Ivory, Ben Daniels, and TV sitcom star Robert Lindsay have all backed the campaign to keep the centre open.
In a joint letter to Broxtowe Borough Council leader Richard Jackson, the group asks that the centre is kept open past its planned closure date of March next year so there is time to find funding to save it.
Representatives from the Heritage Lottery Fund and Arts Council England went on to meet with Mr Jackson to discuss funding to keep the centre open, and will meet again over the next few weeks.
Labour MP for Ashfield Gloria De Piero, who was also at the meeting, said: "This is the next step forward really - everyone is basically working to find a solution.
"The leader is going to meet with them to do that, which is going to happen really quickly.
"We know public money is not available so we're all working to get the lottery cash to map a way forward so that we can keep it open.
"I am optimistic everyone has the same goal – get some cash and some expertise."
Currently, the DH Lawrence Heritage Centre will close on March 31 at the end of the financial year.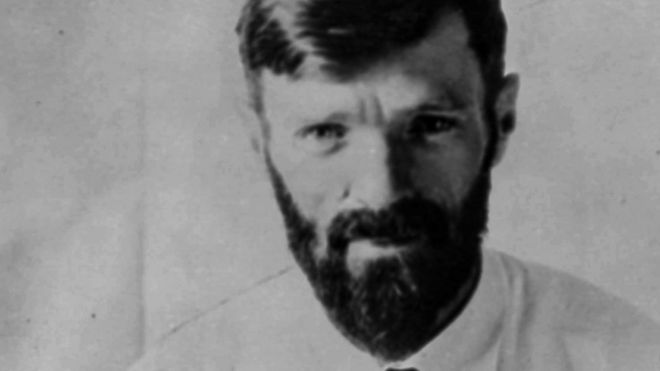 The centre has cost the council £1.5 million pounds over the past 12 years and its closure would be part of the council's drive to save £3.5 million over the next three years.
It has faced closure in the past – in 2011 the University of Nottingham intervened to help save it when, again, it faced having its doors shut for good.
Their current aim will be to secure money to keep the centre open beyond March before looking into further long-term funding opportunities that will keep it open for years.
The discussions have taken place less than a week before Nottingham finds out if it becomes a UNESCO City of Literature, an international title that could provide millions in tourism, student revenue and grants.
DH Lawrence, who grew up in Eastwood and wrote classics such as Sons and Lovers and Lady Chatterley's Lover, was included heavily in Nottingham's bid proposal.
A decision from UNESCO is due to be announced on Friday, December 11.
Edited by Joe Jones
---